<transcy>New products</transcy>
Our new collection of weighed octopuses has been delicately designed with sober and soft colors, each model is designed with great emphasis on the textures of the materials used. We use resistant and innovative materials to meet the sensory needs of children and even adults.
<transcy>**NEW - Preorder**&nbsp;</transcy>
<transcy>Our weighted plush</transcy>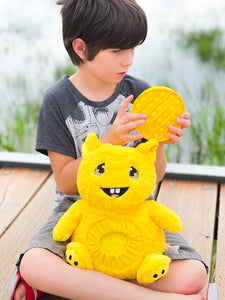 <transcy>More than a plushy—a best friend!</transcy>
Our plushes were designed to support children in their daily activities. They loves to soothe and comfort children, but also to help them concentrate, depending on their individual needs.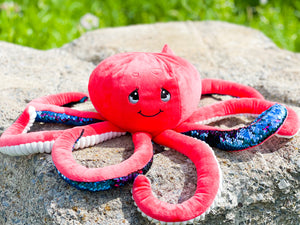 <transcy>The new weighted plush toys</transcy>
Did you just discover us? Ask us your questions by email, Instagram or Messenger. We're here for you!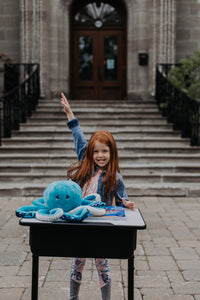 <transcy>A lasting friendship&nbsp;</transcy>
Toybox unisex sensory plushes are made for children aged 3 years and up. They understands that kids can be rough with their love sometimes! They are sturdy plush with a long lifespan! They are also easy to wash; simply remove the heavy pocket to machine wash your plush.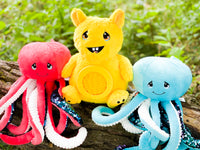 <transcy>Why put weight in a plush?</transcy>
The weight helps create a sense of calm in several situations.
Our plush can be used when a child is feeling anxious, when he/she needs help to calm down, during meals (by laying the plush on the child's knees) and to promote concentration during homework, at school, at preschool or at home.
<transcy>Our products</transcy>
I couldn't resist Octa. Blue, my daughter loves it. Honestly, I wanted her as much as she did.

<transcy>Julie C.</transcy>
My son has been using it since back to school to help him concentrate during homework time. He loves playing with sequins.

<transcy>Karine G.</transcy>
Ok, I am in love, she is beautiful, soft and practical!

<transcy>Isabelle M.</transcy>
Have you just discovered us? Do not hesitate to ask us your questions via email, Instagram or messenger, we are here for you!
En collaboration
Les Jeux Toybox sont fiers de collaborer avec la Clinique Psychologie Multidisciplinaire.